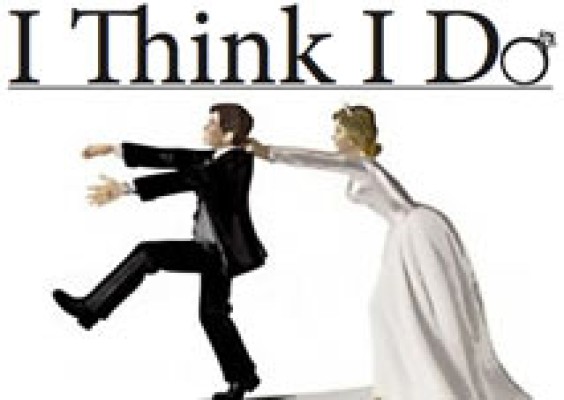 I Think I Do
I Think I Do is a romantic comedy about family ties, marriage and commitment, the importance of timing, and the hard learned lesson that, try as we might, life simply does not go as planned.
Julia and Jim have been together for as long as either can remember. While Julia is frantically planning every detail of their wedding to a "T," she somehow fails to recognize Jim's growing uncertainty. Jim is an explorer by nature and would love to make an adventurer out of Julia, but she's too busy planning the life she thinks she should live, rather than living the life she already has.
Beth, Julia, and Audrey Ryan are sisters, and partners, in a successful party planning business. They are unique individuals rendered inseparable by the bonds of sisterhood. Beth, the eldest, is trying to juggle work and motherhood and has to face the fact that she has married a man – who, loving and doting as he is – may never be the type of provider she planned for. Audrey, the youngest, tries her best to keep relationships at bay, but has to come to terms with the fact that one is forming right before her eyes. And Julia, after being left at the altar by a very confused Jim, is forced to re-envision her plans for the future; luckily she has her sisters to fall back on.
After Julia and Jim's wedding is called off, a ripple effect ensues, taking its toll on the entire Ryan brood. The sisters' lives, along with their livelihood, center on the notion that wedding days go off without a hitch. When disaster strikes one of their own, everyone blames themselves. And then they blame each other.
Julia goes into complete denial and attempts to return to her daily life without dealing with the enormous amount of change she is faced with. Her anger erupts inappropriately; at her
sisters, with clients, at her parents and virtually anyone who comes near her.
Meanwhile, Jim is trying to get Julia back. He never meant to break up with her; merely postpone the wedding until he felt more prepared to settle down. But Julia wants all or nothing.
It takes a French wedding gone awry, the death of a beloved teacher, a wed- ding for one, and a ceremonial bonfire to get these two back to where they started, but truly ready to begin their lives together on equal terms.
Life certainly does not go as planned, but if it did, it wouldn't be nearly as interesting.